We recognize that all our patients are unique and deserve to receive orthodontic care that reflects their individual needs. Our experienced and talented team is committed to working with you and your family to create a comfortable, stress-free, and rewarding orthodontic experience every time you visit our practice.
We are pleased to welcome you and your family, and we look forward to working with you.
---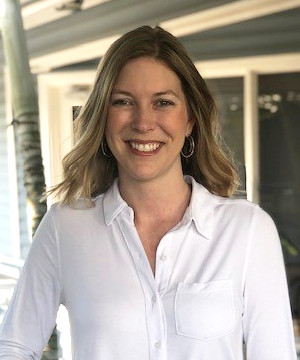 Whitney
Treatment Coordinator/Office Manager
I've been working in orthodontics since I was 16! I was blessed to work with my mom who retired after 40 years of orthodontic assisting. After earning my bachelor's degree, I went on to be an orthodontic sales representative for eight years. That position is what brought me to south Florida and how I got to know Dr. West!
As our treatment coordinator, I get the pleasure of meeting with new patients and welcoming them to our office! I also use my creative side in helping to market our practice to the community, in addition to working with insurance providers on our patients' behalf. The best part of my job by far is seeing our patients' confidence grow as their smile changes. Dr. West, our team, and I take great care of our patients and have a good time doing so!
I am from beautiful Chattanooga, Tennessee, but have called South Florida my home away from home since 2010. I am happily married to my husband Jon, who's a biologist. Outside of work, I enjoy cooking and baking, exercising, and live music, but mostly spending time with those I love!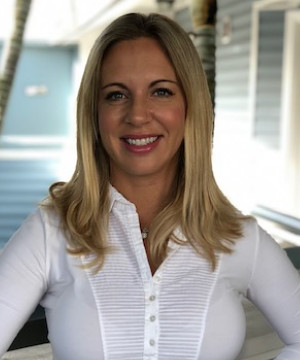 Alexandra
Scheduling Coordinator
My job involves working closely with our wonderful team to offer the absolute best care and experience possible to our patients, and providing our patients with information about our processes and procedures. I am here to answer any and all questions regarding our patients' treatment plan, while striving to provide the highest quality of care to every person that walks into our office.
Dr. West and his team welcomed me into the world of orthodontics in May of 2019. I am very excited to be part of this wonderful team and I embrace the opportunity to learn and grow in my dental career. Our team is like a second family and I'm sure our patients will agree. We share a lot of laughs and good times, and together we make work a really fun place to be.
I am originally from Stockholm, Sweden, and lived in Austin and New York City before finally settling in Palm Beach Gardens, Florida. I have been married to my husband Nicholas since 2013. Together we have a little girl named Annabelle, born in 2015 and our little guy Theodore (Teddy), born in 2017. They are my world, along with our furry and feathery friends. Outside of the office, I love anything I can do outdoors, and since moving to Florida, I have taken up a surprising interest for gardening and owning chickens. I love spending time with my family, friends, and neighbors and making new friends.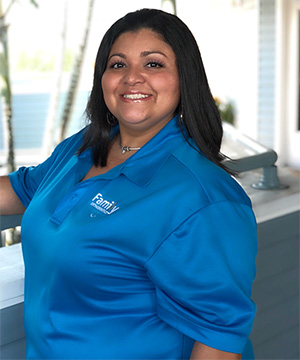 Natalie
Head Certified Orthodontic Assistant
I am proud to be the head orthodontic assistant to Dr. West. I have been working as a certified orthodontic assistant since 2003, and am happy to say that I love what I do. My job entails caring for our patients and making sure they have a great experience at Family Orthodontics. I love seeing patients so happy with their smiles, and knowing that we helped them achieve their smile goals. I enjoy meeting new people and making new friends with our patients while they are here with us.
Dr. West and my team are the best because we work together so well — like a well-oiled machine. Whether we are serving patients or just with our team, we always have a blast. We make every day at work fun, no matter what!
I was born in New York, but raised here in South Florida. I've been married since 2007 to my husband Farah, who is from Morocco. We have a little boy named Adam, who was born in 2009. We love traveling to Morocco and anywhere else we can go. I love to cook and bake, do photography, go to the beach, and travel. Adam is a Cub Scout, so I am a Scout mom!
Katie
Orthodontic Assistant
I began my career in 2012 at our front desk, then came back to train as an orthodontic assistant. Now I assist Dr. West with patient care, and in the lab fabricating retainers and impressions. The best part of my job is working with a great staff to create beautiful smiles. We are all like family and can always count on each other. We always have fun at Family Orthodontics!
I was born and raised in Anchorage, Alaska, came to Florida to thaw out, and decided to stay! I have an older brother and sister and two handsome nephews I adore. My only baby is a black lab named Cobia who is almost four but acts like he's still a puppy. I've been an annual Disney pass holder for the last ten years. Any day off, you can find me with Mickey!